CH Aviatrix`s the gambler "Petter" & Aviatrix`s shoe shopping "Shady"
AVIATRIX`S THE GAMBLER
MILROC CLASSIC TROUBLE
HA-PENNY`S TOO MUCH TROUBLE
HA-PENNYS CLARION
ECHO RUN CALLIOPE OF HAPENNY
LANBUR CRYSTAL CLASSIC
LANBUR CARSON CITY
DARAGOJ CRYSTAL WATER
AVIATRIX`S DRUNK IN HEELS
ABSOLUTELY SPOTLESS PANDA
BEAGELEE FINNISH SPIRIT
ABSOLUTELY SPOTLESS RUSALKA
BEAGELEE DONALD DUCK
BEAGELEE ARCHANGEL
BEAGELEE PENNY IN MY POCKET
AVIATRIX`S SHOE SHOPPING
MAPLE RIDGE NORTHERN LIGHTS
HARNETT DARAGOJ STARS ON THE WATER
HARNETT WATERCOLORS IN THE RAIN
DARAGOJ DESIREE
MAPLE RIDGE ROCK MY HEART
BARRISTER`S SCOUNDREL TIME
MAPLE RIDGE MUSIC OF MY HE
ABSOLUTEY SPOTLESS PANDA
BEAGELEE FINNISH SPIRIT
TOONHUND CAGNEY
DARAGOJ PERSONAL AGENDA
ABSOLUTELY SPOTLESS RUSALKA
DARAGOJ CRYSTAL CHANCE
SPOTLESS KAMEA
Vi har fått øyer og vi kan høre- og innimellom så forsøker vi oss på å lage litt små bjeffelyder også. Shady har masse melk og jeg var bekymret en stund for om disse to skulle bli svømmere- men til tross for at de ikke mangler mat så har de klart å komme seg opp på beina og tar seg rundt i valpekassen. De har fått sin første kur mot innvollsparasitter og i slutten av neste uke skal de få prøvd seg på litt fast føde. Enn så lenge skal vi nyte den fredlige tiden med to små søte valper.
Første uken er gjennomført- og det har vært en fin uke der man nesten ikke merker at man har nyfødte valper i huset. Livet her har gått sin vante gang og våre andre hunder synes det er veldig spennende at det er kommet valper i huset. Valpene blir godt ivaretatt og er rene og mette- og det er ikke mye lyd fra dem.
20.10.2023 VALPENe ER FØDT
Vi måtte smøre oss med masse tålmodighet før valpene til Shady og Petter meldte sin ankomst. Da det var gått 65 dager etter første (og eneste) parring så kjente jeg på en viss uro. Vi visste at det ikke var mange valper og var redd for at det lave antallet ikke var nok til å sette i gang fødselen. Så på dag 66 gikk turen til veterinær hvor Shady fikk en sprøyte for å sette i gang fødselen. Det ble tatt progesteron test i forkant som viste at valpene var klar for å bli født. Fredag merket vi at Shady var mer urolig og noen timer senere var det født 2 "små" hannvalper med nydelige tegninger. Shady har vært så flink og tatt det hele med stor ro.
For spørsmål/informasjon eller ønske om å stå på venteliste er det bare å ta kontakt

Janne Sandbakken
Audnedalsveien 2989
4525 KONSMO
Norge
Tlf: +47 99451135
JanneSandbakken@hotmail.com
For spørsmål/informasjon eller ønske om å stå på venteliste er det bare å ta kontakt

Janne Sandbakken
Audnedalsveien 2989
4525 KONSMO
Norge
Tlf: +47 99451135
JanneSandbakken@hotmail.com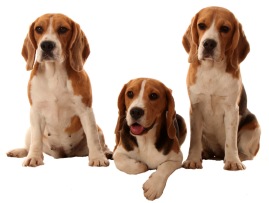 Valper fra vårt oppdrett er:

Registrert i Norsk Kennel Klub (Stamtavle)
Vaksinert ved 8 ukers alder
Id Merket (Microchip)
Veterinærbesiktiget
Regelmessig mark/orm behandlet