Beagelee Finnish Queen & Beagelee Donald Duck
"Jason Aldean" Kullet 2018
Aviatrix`s She`s country "Mali"
Aviatrix`s All out of Beer
Aviatrix`s Any Ol`Barstool "Oliver"
Aviatrix`s Too Fast "Chicko"
Aviatrix`s You make it easy "Spencer"
Aviatrix`s Drowns The Whiskey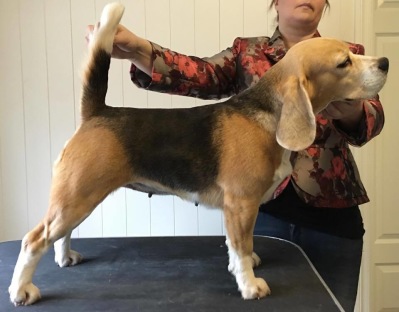 BEAGELEE FINNISH QUEEN

MLS N/N
NCCD N/N
IGS N/N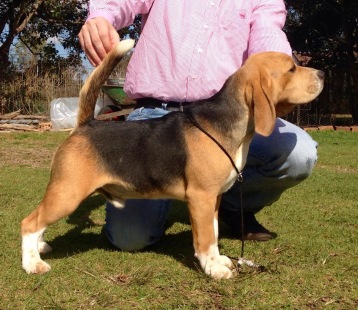 BEAGELEE DONALD DUCK

MLS N/N
NCCD C/N
IGS N/N
BEAGELEE
DONALD DUCK
BEAGELEE ARCHANGLE
HARNETT WATERCOLOURS IN THE RAIN
DARAGOJ CRYSTAL RAIN
DARAGOJ CHIT CHAT
BEAGELEE MADE IN AMERICA
SHAW SPIRIT OF THE CHASE
MANAHOUND SCENTER PIECE
BEAGELEE PENNY IN MY POCKET
BEAGELEE POCKETFUL OF SUNSHINE
DARAGOJ LAUDATUR
BEAGELEE KILLER QUEEN
BEAGELEE FOXY LADY
DARAGOJ CRYSTAL RAIN
BEAGELEE FINEST BLEND
BEAGELEE FINNISH QUEEN
BEAGELEE FINNISH SPIRIT
TOONHUND CAGNEY
BEAGELEE AIR AMERICA
TOONHUND SPRING AMBER
DARAGOJ PERSONAL AGENDA
ECHO RUN FROLICSOME FELLA
DARAGOJ KASTEHELMI
BEAGELEE KILLER QUEEN
DARAGOJ CRYSTAL RAIN
CLARION CRYSTAL FIRE
DARAGOJ LOVENOTE
BEAGELEE FINEST BLEND
TOONHUND CAGNEY
DARAGOJ GOLDEN DESIGN
01.05.2019 Siden sist: Aviatrix`s You make it easy "Spencer" har vært på utstilling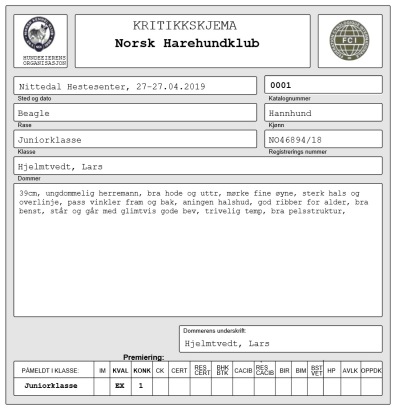 "Spencer" har debutert på utstilling og oppnådde Ex med kjempe fin kritikk av dommer Lars Hjelmtvedt. Gratulere til hund og eier! Super stolte av dere!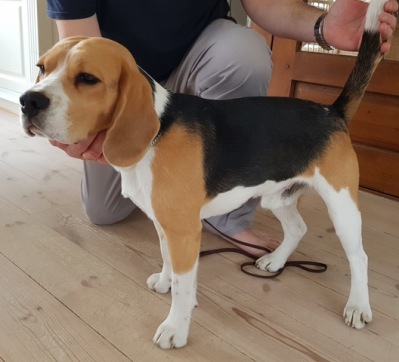 27.11.2018 Siden sist: Aviatrix`s You make it easy "Spencer",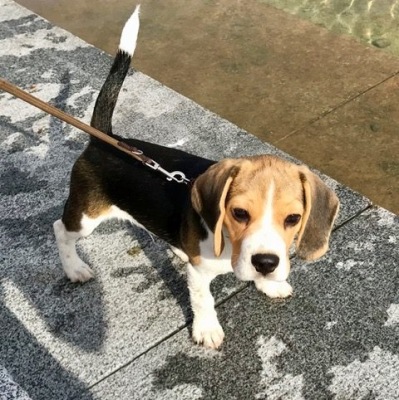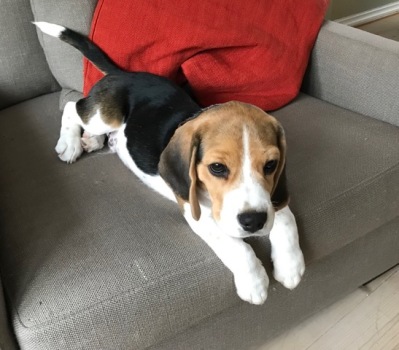 27.11.2018 Siden sist: Aviatrix`s Any Ol` Barstool "Oliver"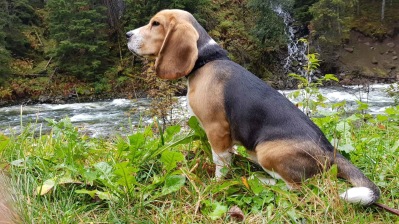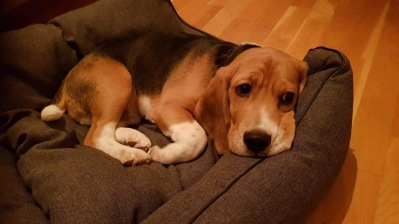 21.11.2018 Siden sist: Aviatrix`s Too Fast "Chicko"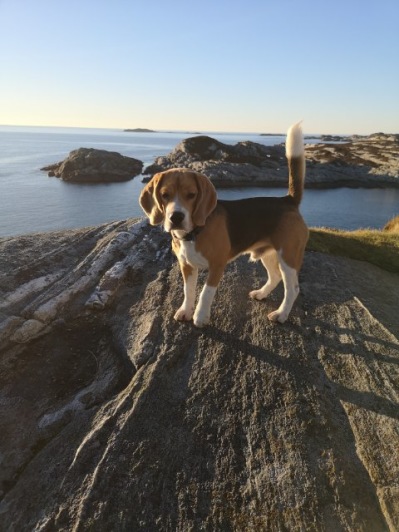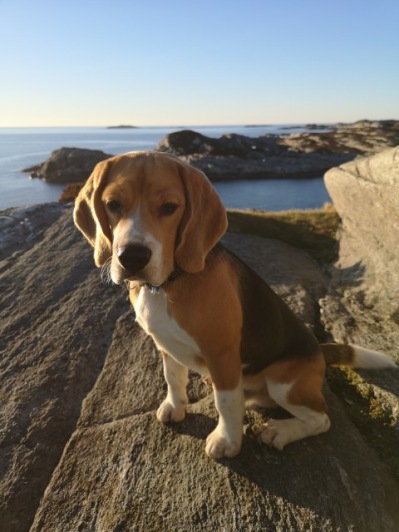 25.06.2015 5 uker og 5 dager gamle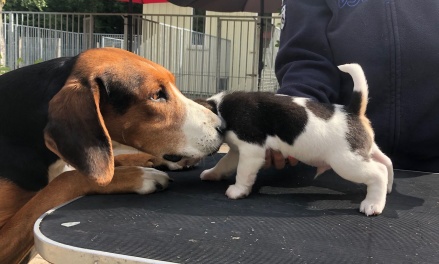 Tiden flyr og plutselig oppdager man at det er gått noen uker uten at man har fått oppdatert hjemmesiden med bilder og informasjon om kullet til "Cleo"- vel jeg håper at ting roer seg ned etter hvert, ellers så blir vel 2018 året da man satte rekord i beklagelser. Valpene vokser og er blitt en aktiv gjeng. De spiser flere måltider om dagen med fast føde og er aktive ute i hagen. I går fikk de lov til å hilse på de valpene som er igjen fra kullet til Panda og Lalie- og det var veldig stas. De skiller noen uker og jeg var redd for at valpene til Cleo skulle bli filleristet, men de var fort ute med å si ifra om at det ikke var greit- så det ble en aktig tid i hagen for små og store.

Valpene har fått navn etter sanger til Jason Aldean- og nedenfor teksten her har jeg lagt ut litt bilder av dem. Jeg har ikke fordelt valpene enda- men skal gjøre det i løpet av neste uke. Da sender jeg ut en mail til valpekjøperne med informasjon og bilde om hvilken valp som blir deres.
Tispe 1: Aviatrix`s She`s Country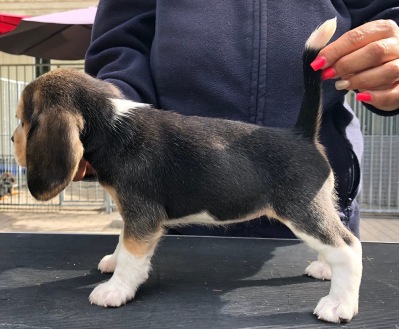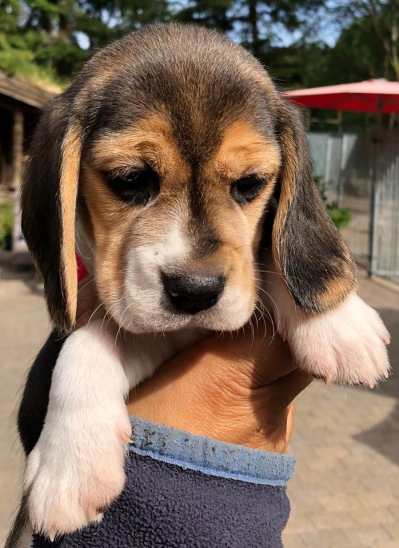 Hanne 1: Aviatrix`s All Out Of Beer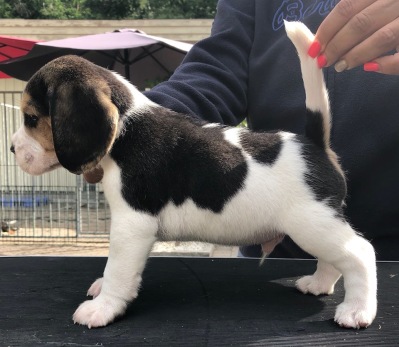 Hanne 2: Aviatrix`s Any Ol` Barstool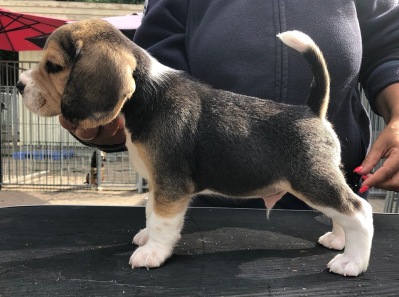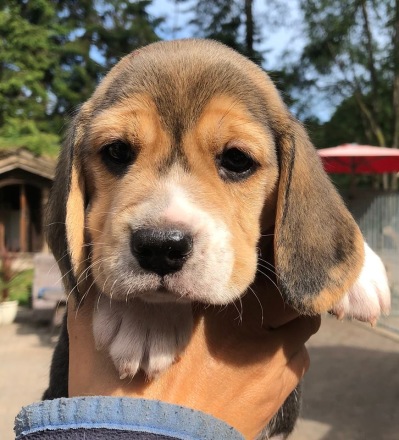 Hanne 3: Aviatrix`s Too Fast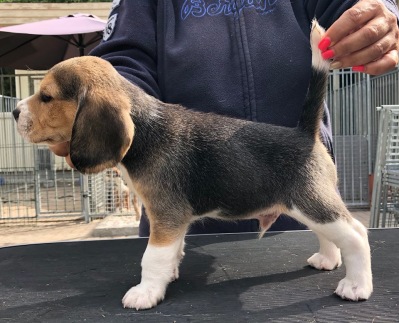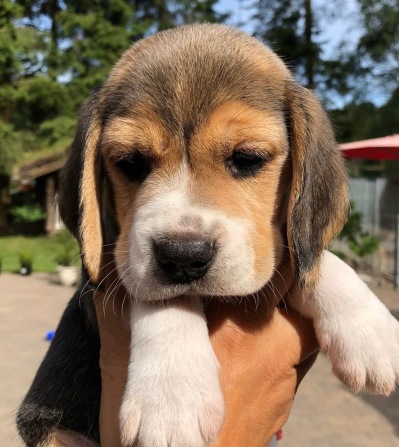 Hanne 4: Aviatrix`s You Make It Easy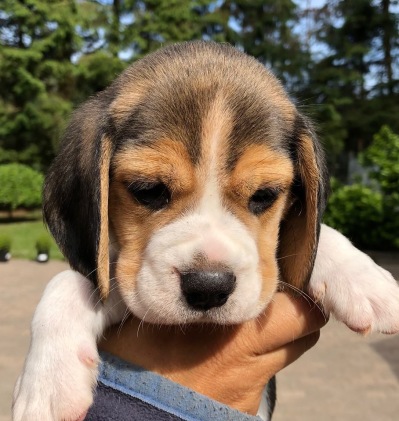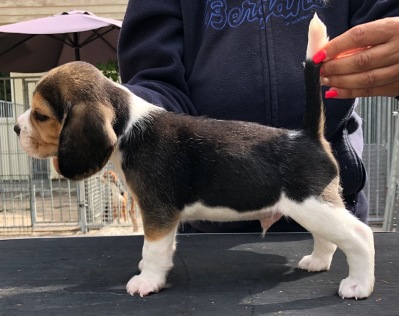 Hanne 5: Aviatrix`s Drowns The Whiskey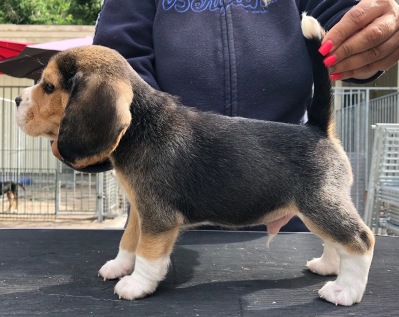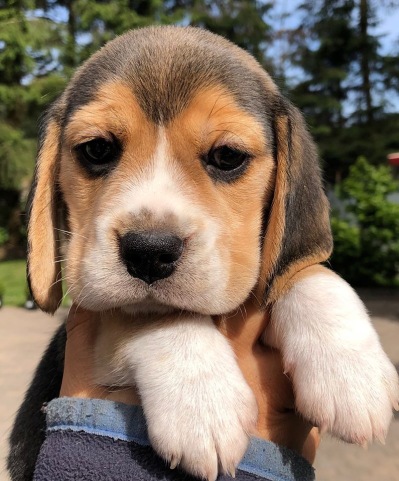 04.06.2018 2 uker og 5 dager gamle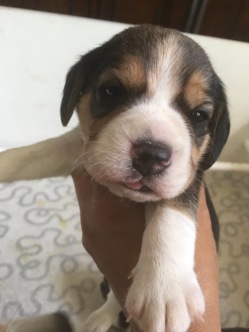 Det har som nevnt under nyheter vært en hektisk uke- og man merker fort at man har vært opptatt med andre ting når man har små valper hjemme. For plutselig har det skjedd mye utvikling- både øyne og ører har åpnet seg og valpene har begynt å gå oppreist rundt i valpekassen. Det er til og med antydning til lekebiting på kullsøsken. De har fått sin første behandling mot innvollsparasitter- og den falt ikke i smak- og jeg har klippet neglene deres. I slutten av denne uken blir det inntak av fast føde- og jeg skal prøve å huske å få tatt litt bilder eller video av det. "Cleo" er en fantastisk mamma som tar godt vare på sine små, og pappa "Donald" har vært innom og hilst på sine avkom, men er sånn passe moderat imponert over de små.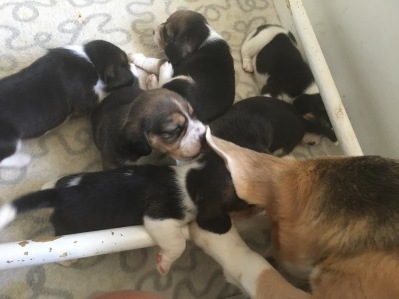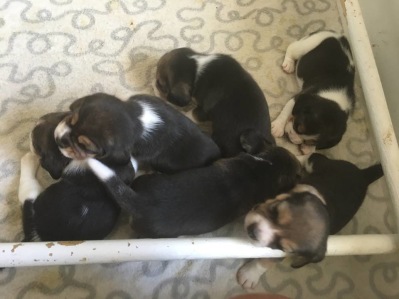 22.05.2018 1 uken (nesten)
Valpene til Cleo er nesten 1 uke gamle, og de har lagt på seg veldig fra da de ble født. Det går bra med alle 6 valpene. Det går stort sett i søvn og mat, og Cleo er en god mamma som tar godt vare på sine små. Hun er også flink til å tilpasse seg nye omgivelser- på fredag hadde jeg eksamen på Hunderfossen. Det er en 8-9 timers kjøretur dit- så jeg var avhengig av at noen så etter valpene og Cleo mens jeg var borte. Og siden jeg er litt kontrollfrik (yepp- kan innrømme det) så holdt det ikke at noen var innom her hjemme og luftet og kikket til valpene- nei jeg fikk spurt mine foreldre om de kunne ha valpene og Cleo hos seg mens jeg var på tur. Mamma har hatt noen gode dager så det sa de seg villig til. Og Cleo flyttet ned til dem og stresset ikke over det. Neste uke blir det første omgang med kur mot innvollsparasitter- og bortsett fra det tror jeg uken går med til søvn og mat for de små.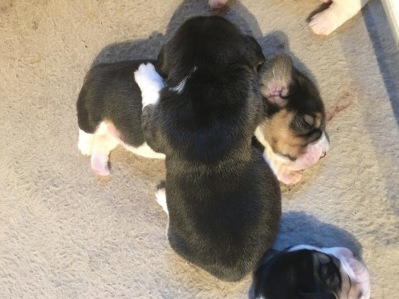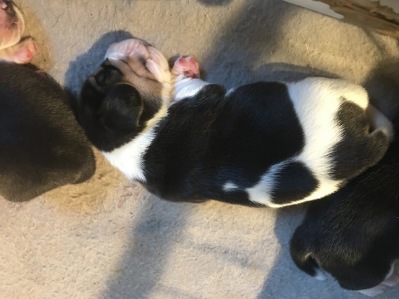 16.05.2018 Valpene er født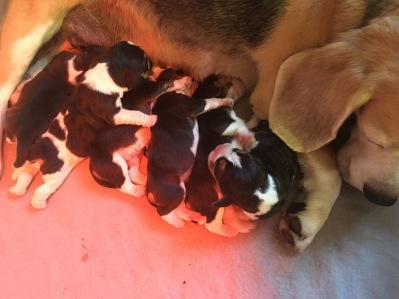 Det er ikke alltid ting går etter planen. Cleo begynte oppblokkingen på mandags kveld, og det drøyde ut over tirsdags kvelden uten at det skjedde noe fremgang. Jeg undersøkte henne flere ganger og kunne kjenne en valp som lå fremfor bekkenet, men den flyttet seg ikke og riene til Cleo var ikke sterke. Så i natt gikk turen til veterinær, hvor man fikk ut valpen ved hjelp av riesprøyter. I løpet av natten så 6 valper dagens lys- 5 hanner og 1 tispe. Alt er bra med mor og barn, og Cleo tar ansvaret som mor med største alvor.